DOKUARTS
Zeughauskino Berlin
Oct 4-21, 2018
Presale tickets available
---
DOKUARTS Forum Oct 7: registration still possible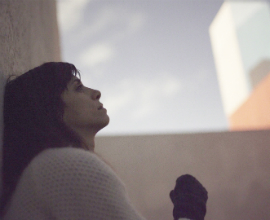 The Proposal
With his brightly coloured buildings, Luis Barragán has shaped the face of present-day Mexico. When the famous architect died in 1988, his estate was divided up. His personal archive remained at his home in Mexico City and, in 2004, has been declared a UNESCO World Heritage Site. The professional archive, however, along with the rights regarding Barragán's name and work, was acquired by Swiss furniture entrepreneur Rolf Fehlbaum in 1995 as an engagement present for his wife-to-be, Frederica Zanco. As director of the Barragán Foundation, Zanco reigns over this archive which has been inaccessible for the public ever since.
American concept artist Jill Magid has set out to change the situation. In her work, she often explores the effects of power structures and, most of the time, her approach is highly unorthodox. She trained as a policewoman and, another time, as a secret agent to realize her projects. The Proposal is part of a work titled The Barragán Archives that she started in 2013. In personal correspondences, the artist tries to uncover the motives behind Zanco's rigid stance.
Magid is a gifted storyteller. Her intimate essay film bears elements of a love story, a detective tale and a farce. In an intriguing and, at the same time, entertaining way, it deals with current questions about artistic legacy, appropriation and restitution. With the help of the architect's family, the artist commissions a diamond ring, custom-made from Barragán's ashes, and offers it to the archive's director. Can Federico Zanco truly refuse this proposal?
(ab)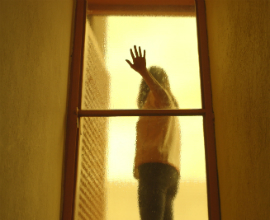 Jill Magid
Award-winning American artist Jill Magid's work is deeply ingrained in her lived experience, exploring and blurring the boundaries between art and life. She explores the emotional, philosophical and legal tensions between the individual and 'protective' institutions, such as intelligence agencies or the police. To work alongside or within large organizations, Magid makes use of institutional quirks, systemic loopholes that allow her to make contact with people 'on the inside'. It is typical of Magid's practice that she follows the rules of engagement with an institution to the letter – sometimes to the point of absurdity. Her solo exhibitions have been shown around the world including Museo Universitario Arte Contemporáneo (MUAC), Mexico City; Tate Modern, London; Whitney Museum of American Art, New York; Berkeley Museum of Art, California, and many others. She is an Associate of the Art, Design and the Public Domain program at the Graduate School of Design at Harvard University, a 2013-15 fellow at the Vera List Center for Art and Politics and an adjunct teacher at Cooper Union. Her first feature film, The Proposal, premiered at Tribeca Film Festival 2018.